L'Optimiste/The Optimist
Design Direction, Publication Design
[2020]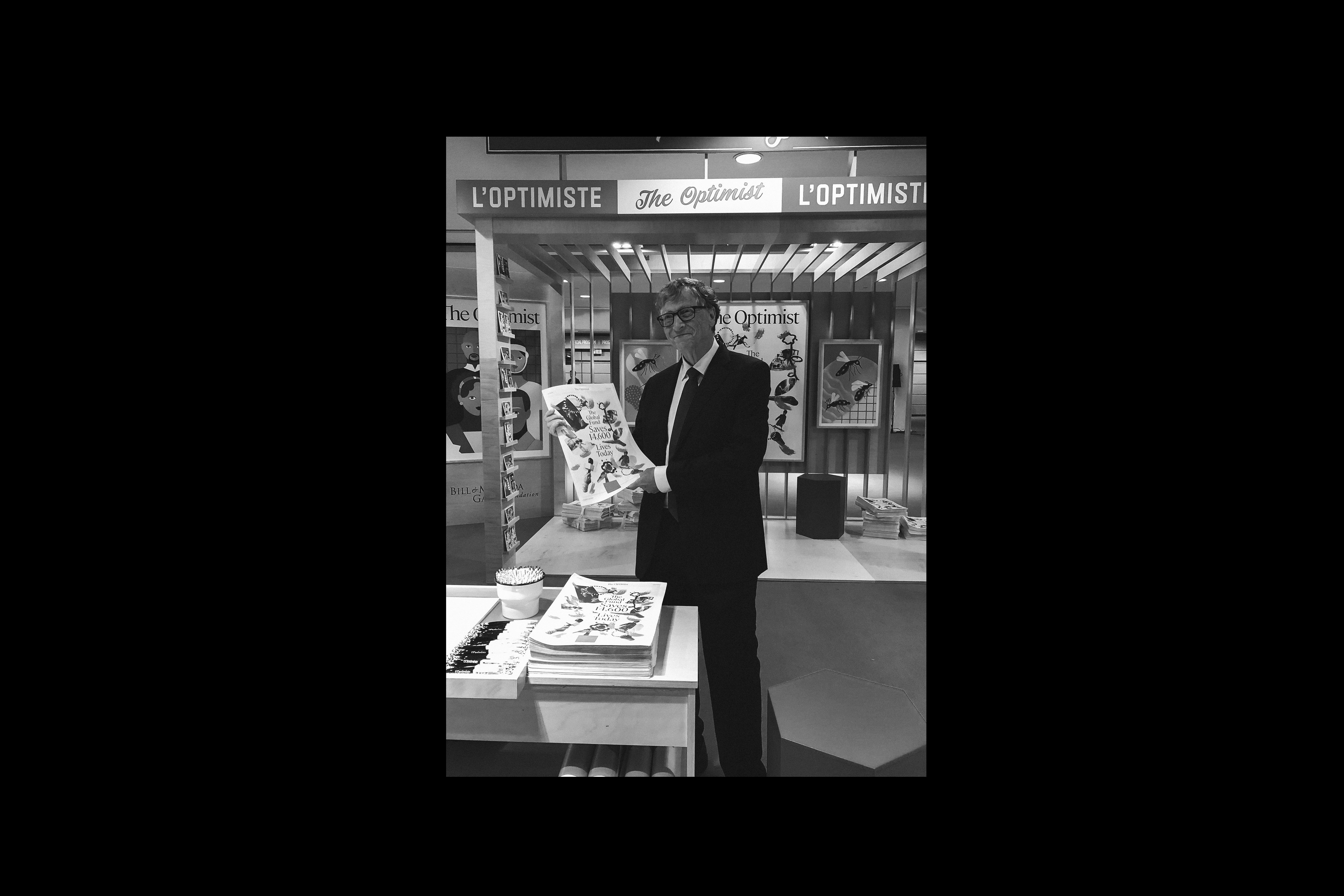 Newsprint publication for the Bill and Melinda Gates Foundation's annual event in Lyon, France. The book was designed in both English and French and was apart of The Optimist/L'Optimiste Newstand. The book highlights positive news stories from the front lines of global pandemics and disease eradication.

L'Optimiste/The Optimist went on to become an online news source for the Bill and Melinda Gates Foundation.

[TEAM]
CREATIVE DIRECTOR: Chlöe Greene
DESIGN DIRECTOR: Jordan Vouga
EXECUTIVE PRODUCER: Cat Jimenez
EDITOR: Ben Tear
JUNIOR DESIGNER: Nicola Clarke
AGENCY: Imprint Projects

[SPECS]
SIZE: 11.5IN X 16.5IN
PAGE COUNT: 48
PAPER STOCK: 90gsm Bright White Newsprint
PRINT: 4 Color Offset
LANGUAGE: English and French
Tread by Everlane Brand Book
Publication Design, Photography
[2019]
Brand book for Everlane's new shoe brand, Tread. The book goes into detail about the process of creation as well as featuring a style section.

[SPECS]
SIZE: 13.5IN X 6IN
PAGE COUNT: 40
COVER STOCK: White foil stamped vellum
INTERIOR STOCK: 80T Cougar Smooth
PRINT: 4 Color Offset
Plant Power SS19
Creative Direction, Design, Photography
[2019]
Clothing design and look book shoot for Plant Power's SS19 merch line.

[SPECS]
LINE:
T-Shirt (2X)
Hooded Pullover
Bandana (2X)
Extended Tote Bad
PRINT: Eco-friendly inks on organic cotton fabrics.

TALENT: Brelen Parker, Ciara Petruna

Abeille Skincare Short Film
Art Direction, Photography, Film
[2019]
Short film for the launch of natural skincare from the beehive, Abeille.
[SPECS]
CAMERA: VHS
DIRECTOR:
Thomas Woodward
TALENT: Natasha Liegel, Austin Sherman, Lauren Tackbary